Wee Memories
has a challenge for mini cards. Now, this is something new for me because I usually do the 5 1/2 x 4 1/4 size cards since you can get two good size cards with no waste. The one thing I learned doing mini cards--scale down. The first focal point I did for the mini card was bigger than the card itself! LOL Lesson learned. After the first mistake, I decided to go simple and came up with this card.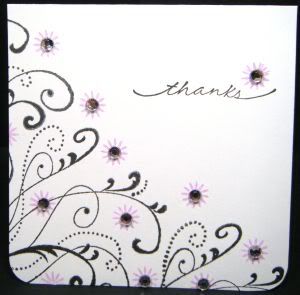 WMC82
Three stamps, two inks, corner rounder and rhinestones. The card was done in about 15 minutes from start to finish. New record for me! :)
My card: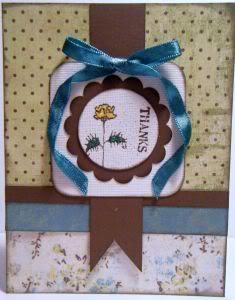 SSC44
Thanks for taking the time to look and comment. It's very much appreciated.