This is a quick card I made for the
Unscripted Sketch #140
challenge. It's an okay card, but I wish I had a funkier U.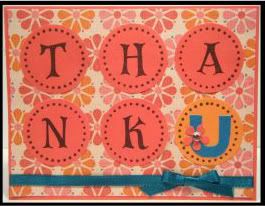 Unscripted Sketch #140
Even though it's not my favorite, it's another thank you card made and ready to send. Once I beef up my thank you cards, I'll start working on birthday. My goal for the next school year is to give everyone at my workplace a homemade birthday card for their birthday.
Well, off to bed! Nite, nite!