Simon Says
has a challenge going using spots and stripes. Anything goes as long as it includes spots and stripes. I LOVE spots and stripes so this one was really fun. I wanted to use a stamp I haven't used before. When I went through my paper and saw this combo, I immediately thought of the sea and everything fell into place.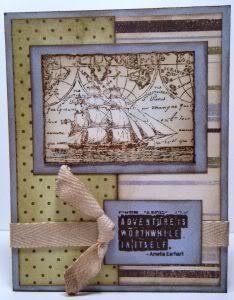 Simon Says Spots and Stripes Challenge
I lightly chalked the image to give it a little interest. I thought the sentiment was perfect for this card.
My
Blogger's Challenge
card was a little more...well, challenging. I wanted to emboss the image on vellum, but it lack pizzazz. That's when I colored on the back and added rhinestones because, quite frankly, rhinestones add just the right amount of bling to anything. lol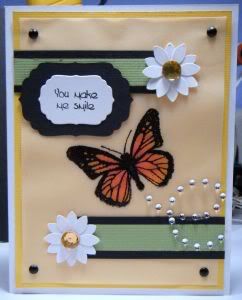 Blogger's Challenge
Thanks for looking.