I made this layout for the
Studio Calico Sunday Sketch
challenge. I used my favorite picture of my kids. We were on a "photo shoot" when the kids found this tree that they thought was so cool. They started goofing around and I continued to shoot. After coming home, I found this little gem. It captured each child's personality so completely all at the exact moment! When I saw the sketch, I knew this was the photo I wanted to highlight.
STUDIO CALICO SUNDAY SKETCH:
My layout based on the sketch:
My card is for the Blockhead's
Out of the Box Diecut
challenge. This was a new technique for me which means I had to try it right away. lol It was a lot easier than I anticipated and I will use it in the future.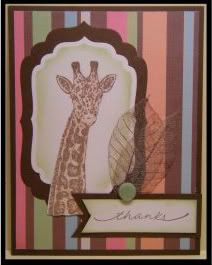 Thanks for looking!