I love Saturdays where nothing is planned for the day. No sporting events to get the kids to, no appointments, nothing. I spent my day being creative which doesn't happen very often. The family wasn't neglected while I was playing. The kids and daddy enjoyed the day watching movies, playing on the x-box, and just relaxing. I even made blueberry muffins to start the day off right.
Here is what my creative day produced. The first card is for the
Sparkle Creations Rubber Stamp Challenge #70
. The challenge was to use something new. See that lovely border ribbon? New punch!! Whoo-hoo! I love this image although I do have a hard time coloring her. I'm still working and practicing with my prismacolor pencils and my copics.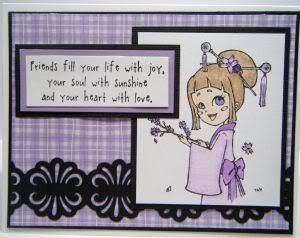 SCRSC70
My card: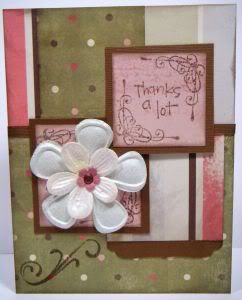 Mojo223
Lots of distressing done with this card. I don't normally do "vintage", but this one really needed the distressing and inking to give it personality. I have discovered that I really need to invest in several large circle dies.
This one is for the
Young Crafters Unit challenge #5
. Clean and simple was the challenge. You would think clean and simple would also mean quick. lol Not in my case. This card (although not all that complicated) seem to take me forever!!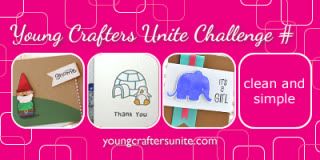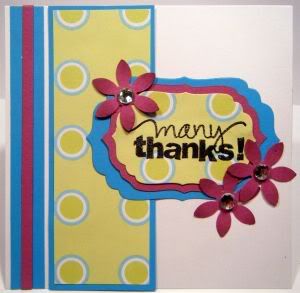 Thanks for looking!