It's only January 3, and I've made 5 cards already! Whoo-hoo for me. lol Hopefully I can keep this going even after I have to go back to work. I would like to throw in a layout or two as well. We'll see. Anyway, here's my recent cards.
For the
Skipping Stones Design Sketch Challenge
: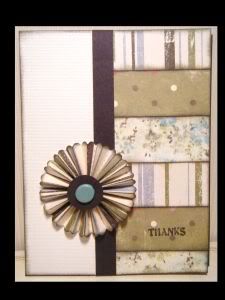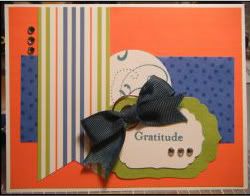 The Inspiration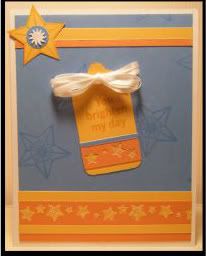 My card
I really don't like to work with orange, but somehow I ended up with two orange cards. Oh well, what are you going to do, right? lol

Thanks for looking!