I have two cards for today since I haven't posted for a while. Extremely busy.
Anyway, my first card is for the
Sweet Sunday Sketch #151
. I went for the monochromatic look using paper I had forever! Here's the sketch: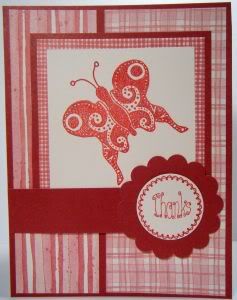 SSSC151
I think I can get to like red butterflies. Certainly a different look.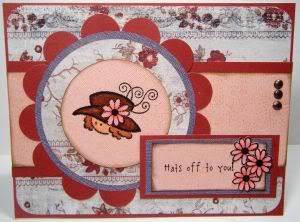 MFTWSC56
I played with my copics a little. I wanted to give her hat a worn look, so I pushed darker colors around to get the effect. I also stamped, colored, and cut out the flowers to match. :::sigh::: I will be buying more copics. They are so much fun and give great results.
Thanks for looking. I'll be back with one more card later on today.