I'm having a hard time sleeping and I can't just lay in bed so I made two more cards.
The first card is a simple card for the
Lawnscaping Challenge
#27 with a photo inspiration (I was inspired by the red and hearts)
My card: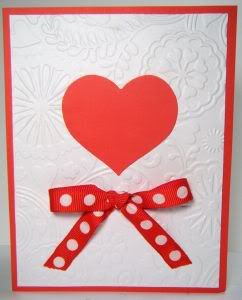 I've discovered the joy of embossing folders. I definitely need to get more of those little babies. Love the ease of use and the added texture they give to a card.
I was inspired by the bright and fun patterned quilt on the bed. I found the image and sentiment under their freebies on their blog and colored it with my copics. Don't you just love the pun? lol When I read it, I knew I had to make a card with it.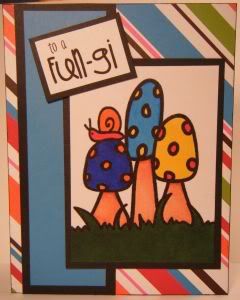 TAWS #1
Thanks for looking. I'm off to bed to try to get some sleep. Have a good night.