House Mouse has always been one of my favorite stamps. They are just so cute! I have to be careful because I find it very difficult to pass on a House Mouse stamp.
I picked my two favorite House Mouse stamps I owned and came up with this card: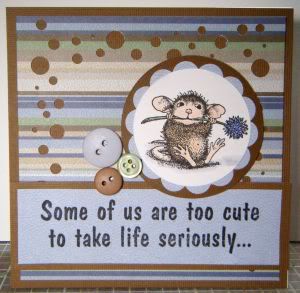 Love that saying! It brings a smile to my face everytime I see it which is why both of these stamps on a wall display in my craftroom.
Thanks for looking and good night.