Well, I could have picked many, many songs. The song I picked was one my children introduced me to on the country western station--Red Solo Cup. Yes, folks, there is an actual song about the beloved (?) red solo cup. lol
My card: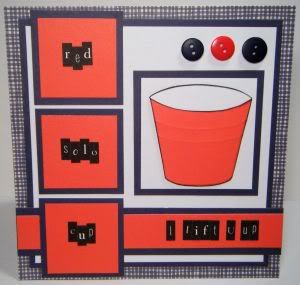 PPC53, SSSD152
Inside says: Let's have a party! Happy Birthday. Everything but the Happy Birthday is lyrics from the song. Gotta love country music.
My second card is for the
Ribbon Carousel Challenge 40 sketch
My card: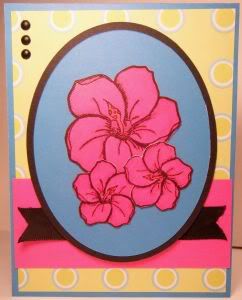 RCC40
I'm thinking I really need the new ribbon machine that came out at CHA that cuts and fuses the ends of ribbon all at one time.
Thanks for looking and have a good night.