I don't think you can go any farther in different directions than a rockstar theme and an old lady theme for cards. lol
My card: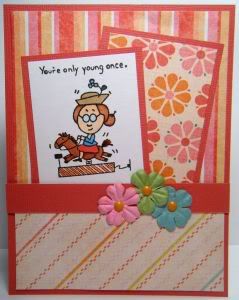 Mojo227 (outside)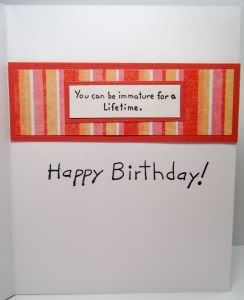 Mojo227 (inside)
What does the old lady have to do with an In Bloom theme? Well, she's in her second "bloom" of youth, of course! lol I hope when I get really old, I'll have the gumption and self-confidence to get on the pony ride outside of a store and have fun without a thought of what other people think.
Isn't it a gorgeous painting? The first thing that struck me were the rich, deep colors of the painting. Love those colors so that was the inspiration I used for my card.
My card: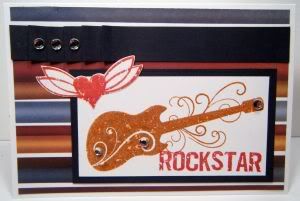 Although I'm not the rock and roll type, I do love this stamp set. It's not as "rock n roll grunge" as I would have liked it, but it's a good step outside my comfort zone.
Blogger's Challenge closes in 4 more days.
Inspiration blog closes Monday.
Unscripted Sketches posts a new sketch every Saturday.
Thanks for looking and have a good night.