to create this: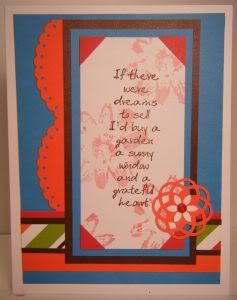 CIC149, TSG145
Not my favorite card, but I tried something new. I used the colors of the toppings of the cupcakes as my inspiration.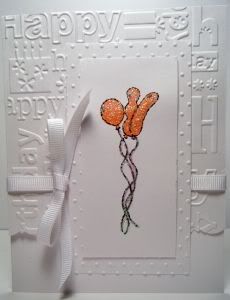 sssc153
It's difficult to see, but the balloons are glittered as well as the strings. The balloons were colored with Copics before applying crystal stickles to them. This card I like because of the textures from the embossing and the bow that gave me no trouble. lol
Check out the challenges and give them a shot. It's fun to stretch yourself and step outside of your box every once in a while.
Thanks for looking and good night.