This layout is for the
Color Suite Challenge
hosted by Scrapbook & Cards Today. The color inspiration is this awesome scheme:
Very pretty, right? Going through my paper, I found the perfect one by Basic Grey for this color suite challenge. I have to admit, I'm not current at all. The little cherub in this photo is now 11 years old.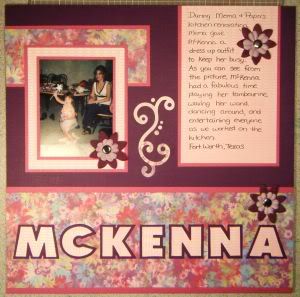 After I stuck down the flourish, I realized it kind of looks like a art deco face. lol Maybe it's just because it's late.
Thanks for looking and good night.