I never realized how hard it was to do anything after having a medical procedure done. I hate sitting down and doing nothing or sleeping. It took me all day, but I managed to make two very simplistic cards today.
One card is for the
Blogger's By the Sea Challenge
by Lisa Somerville. I went with the colors of sand and a sunset plus my most favorite quote ever from Ferris Bueller. :) I also made this card for the
Old Back Porch 52 Card Pick Up Week 7
challenge.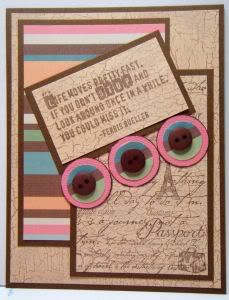 My second card is for the
CASE Study Challenge #78
. If you click on the link, you will see the gorgeous inspiration card. I took the pretty colors and came up with my card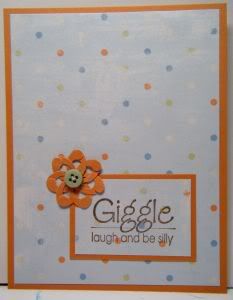 CSC78
I am now off to get a pain pill. Thanks for looking and have a good night.